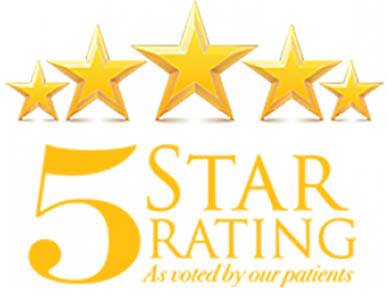 Our Kennett Square and Princeton Junction orthodontic patients are just awesome!
We love treating them and equally love to hear about their experience during the course of their smile improvement. Thank you all so much for your feedback!
Check out our reviews online with the following links or read them all below!


"My daughter is currently being treated by Dr. Tamburrino at the Kennett Square office. From the moment we walked into the office for the very first time, it's been an outstanding experience! As a dental hygienist for almost 15 years and a mother of four, I have seen my fair share of dental offices; however, Center for Orthodontic Excellence managed to surprise me with the latest diagnostic technology, open doors for parents into the treatment area, and of course, reasonable prices. The 3D scan that they have in the office allows a complete view of the entire head, not just the mouth, which helps to see all of the possible complications as well as the best way for the treatment. I am very grateful that Dr. Tamburrino usually responds within minutes to my emails with questions or concerns, and his overall level of care and involvement has been way above my expectations." — Inna S.

"I highly recommend the Center for Orthodontic Excellence! Could not be happier with my experience and results!!! Everyone is extremely friendly and honest. Right from the initial consultation, I had a great first impression. I was very impressed by the cleanliness and how it is a 'green' office. Dr. Shah and Dr. Tamburrino are about perfection and doing what is best for your situation. I didn't have good experiences with my previous orthodontist and dentists, and it was very encouraging that every visit was productive. I started seeing improvement with my teeth immediately. Before I was self-conscious and never fully smiled, and now I am not afraid to show off my amazing smile:) Thank you so much!" — Michelle G.

"What a great choice! I travel two-and-a-half hours each way from Long Island to Dr. Shah and Dr. Tamburrino's office to get my daughter treated. My family thinks I am crazy (including my daughter) but I couldn't be more pleased with the level of care she is getting. The doctors' meticulous attention to detail is starting to be realized in her treatment plan and it is great to see. The entire experience is top shelf. I am confident that my daughter will have a perfect smile for life and the extra time on the NJ turnpike is well worth it." — John P.

"I met Dr. Tamburrino when he was speaking for my local dental hygiene group. I was so impressed with his presentation that I knew I had found the practice for my daughter. As a dental hygienist, I see work done by many orthodontists that I would never recommend. Drs. Shah and Tamburrino are more than qualified to provide care to our children. We are greeted warmly by Patty and Tammy whenever we arrive. I have already recommended this office to friends and continue to do so, and will continue to travel 40 minutes so that they can give my daughter a beautiful and functional smile!" — Christa M.

"Wonderful staff ... very helpful and answered all of our questions and concerns. Our daughter had a couple of emergencies after hours and the doctors called us personally as well as meeting us at the office to resolve the emergencies. It is rare in this day and age to get this type of service!" — Julie H.

"Dr. T and Dr. Shah are really chill, and have an impressive expertise in orthodontics. They are very reassuring and always in a good mood. The atmosphere is really pleasant; just walk in, make yourself some coffee, and relax while they take care of you!" — Sandy B.

"I am really happy with the service that I am receiving at COE. I have been with them for more than two years and they are doing a great orthodontic job with my son. The doctors are excellent; the assistants and all personal working there are very nice. The facilities are modern and the schedules are flexible. I highly recommend this office, if you are in Mercer/NJ area, you should visit them before taking any decision on your treatment." — Juan U.

"My experience with Dr. T, Dr. S, and the COE staff was friendly, fun, and comfortable. Thank you for the beautiful smile. I will truly enjoy it!" — Gia R.

"Center for Orthodontic Excellence provides a fantastic team of people who truly care for your health, teeth, and smile. Coming here always made me feel great and I love my new smile! :)" — Raisa R.

"At 35 years old, I was a little skeptical about getting metal braces. I never had them as a child and I wondered if I was too old. I was also concerned because I knew I might be getting married and worried about having braces on for my wedding. However, after speaking with Dr. Shah and Dr. Tamburrino, I felt confident that it was in my best interest to not only straighten my teeth but to align my bite and allow for the best long-term care of my mouth. From the first day I met Dr. Shah and Dr. Tamburrino, I knew I was in good hands. Having braces sparked many conversations — even with strangers — about orthodontic care. I quickly learned that not all orthodontists are alike. The collaboration between Dr. Shah and Dr. Tamburrino as well as with my dentist allowed me to receive the best, most comprehensive care possible. Each nuance of my treatment was addressed personally and meticulously by Dr. Shah and Dr. Tamburrino. This resulted in my teeth literally looking perfect!" — Lindsay S.

"I never thought I would look forward to going to the orthodontist, but I certainly do here. Walking into the office, you are immediately greeted with a caring and friendly staff, a scented candle, free WiFi, coffee, and tea. The atmosphere is wonderful, working in the classic charm of the once potato barn to their now converted modern facility, still with the original beam work found throughout. Honestly, it's a beautiful building. Being in my mid-twenties and with a professional career, I was nervous about getting braces and afraid I would look even younger. However, any worries I had were immediately gone upon my first consultation. I was a candidate for Invisalign, and let me tell you, it's so easy! Oh, and another point I should make that made me really happy was I never once felt pressured into committing to anything during my consultation." — Nina R.

"I saw both Dr. Tamburrino and Dr. Shah, and I could not be more pleased with the care I received. My experience with braces was smooth sailing and I can definitely attribute it to their extreme attention to detail. My braces came off three months earlier than we originally expected, which was very much appreciated, as being an adult with braces they could not come off soon enough. I would hands down recommend them to anyone considering orthodontic care, adults, or children." — Lauren H.

"Great office, a converted barn into a modern office with the old beams still in place. Fabulous doctors and staff with personalities and like someone else said, 'I look forward to my visits.' If you get there early for your appointment, they take you in EARLY, never waited more than two minutes. I am so glad I got this done and so happy with the results, although I am not finished yet. Evaluation of your condition is free and you can have auto payments." — Peter S.

"Super-friendly people. As my second orthodontist, they were much better than my first! Not pushing at all … leaves the decision totally up to the patient. Office is very modern and clean. Could not have asked for anything more." — Bo K.

"An exciting event occurred today: my braces have been removed after 18 months! For a number of reasons, I'm so pleased that my dentist recommended Drs. Shah and Tamburrino at the Center for Orthodontic Excellence in Princeton Junction. Both doctors are extremely skilled and caring, and they have a beautiful, state-of-the-art practice with a congenial, relaxing atmosphere. These docs work as a team, so patients have the benefit of two expert opinions. They proved that you can teach old teeth new tricks: at age 63, I now have a perfect smile. I highly recommend these orthodontists." — Marianne M.

"I can't express enough how grateful I am to have met with you and your wonderful staff today. I never would have thought that my jaw dislocating was related to IC. Your education on this connection has hopefully put me on the road to recovery, and for that I will be forever grateful. It's difficult to find doctors who go to great lengths to determine the best course of action; you are one of the good ones!" — Alyssa G.

"I just wanted to say hi since today is ONE YEAR since you unshackled me from my braces. I imagine that being orthodontists has to be all about delayed gratification, and honestly, every single day I love my teeth. Even though it wasn't easy, especially with the running back and forth from NY, it was SO worth it in the end. Thank you so much for everything you did for me and for being so flexible with my schedule. I hope everything is going really well for the both of you and your families. Thanks again!" — Alexis B.

"Dr. T and Dr. Shah are the best doctors I have ever had the pleasure to work with. Having had braces for the second time, they were able to walk through the correct steps to get my jaw to function properly and look aesthetically appealing. They recommended I get surgery to fully correct my bite, and they were with me every step of the way: from submitting the models to my insurance company, to establishing a relationship with a surgeon, to post-surgery follow-up. I couldn't have asked for better doctors to help me through the whole braces process, and I would recommend their work to anyone looking to have a perfect smile!" — Andrew R.

"Making a decision at age 55 to get braces was a difficult one and I sought out several opinions. After my first consultation with the doctors, I knew I found the right orthodontists. Dr. Tamburrino and Dr. Shah have a great 'chairside' manner. They are both very personable, encouraging and keep you informed of your progress every step of the way. They take the time to understand what your goals are and help you achieve your own personal 'smile.' For me, that means once I complete the braces phase I will be working with an associate to cosmetically enhance my straightened teeth. The doctors work closely with my cosmetic dentist to keep him updated on my progress, which has given me great confidence that the end result will meet my expectations. I would give the process at the Center for Orthodontic Excellence my highest recommendation." — Ken S

"I am calling him Dr. T. — which is short for Dr. Teddy Bear — because he is like my favorite teddy bear from when I was a little girl. In my consult appointment, he showed me pictures on his computer of his wife, their cats, and his future dream dog. The day Dr. T. put my braces on, he gave me his business card and handwrote his personal cell phone number on it for me with the instructions to call him for anything. He saw me once to trim wires on his day off. I also saw Dr. Shah and they both are perfectionists and equally as nice! They gave me an estimated time frame of 12 to 18 months and not only did we finish in 13 months; my braces were off before the Christmas holidays. My favorite teddy bear's name from when I was a little girl was 'Sweetheart.' And Dr. T. and Dr. Shah are this big girl's sweethearts!" — Carol S.

"We have been very pleased with Dr. Tamburrino's practice since we joined in 2007. My two sons have been under his care and my daughter is next. The entire staff treats each person like an individual. I loved my experience with everyone in his office and had a superior level of orthodontic care." — Julie B.

"My daughter Sara had an excellent orthodontic experience with Dr. Tamburrino. The entire process from diagnosis through removal and everything in between went as promised. No waiting was required for appointments and the staff was friendly. Most importantly, the resulting smile is fantastic. We would recommend Dr. Tamburrino for anyone considering braces." – Robert W.

"Over a period of two years and eight months, I am very pleased with the level of professionalism that I consistently encountered during my orthodontic treatment. Dr. Tamburrino was never in a hurry and always respectful. He answered my questions in person and via e-mail. He was a friendly and honest orthodontist who performed the work accurately and calmly. I am happy with the results of my treatment and recommend him to anyone considering braces." — Matt S.