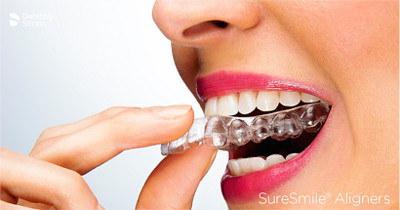 More than just invisible. Be sure your clear aligners are designed to be the most effective.
Be sure with SureSmile® Aligners - Designed to help orthodontists achieve optimal results.
Great Results - SureSmile® Aligners are designed using advanced software to ensure they fit perfectly and deliver the exact tooth movements needed to achieve great results.
Shortest Time - Customized SureSmile® Aligner treatment plans are developed using advanced orthodontic capabilities to achieve outstanding results in the less time than you might expect
Designed to Last - Pioneered by orthodontic specialists, SureSmile® Aligner treatments are designed to make anatomically correct movements that ensure long lasting results.