We'll Save Your Place In Line!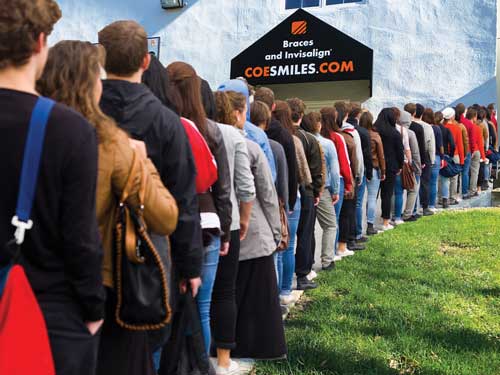 We understand time is as precious as family, dreams, and love. Our COE team will help keep your social distancing productive with our incredible Virtual Smile Consultation experience: a convenient, comprehensive, and cost-free process. Learn the next steps in your obligation-free COE orthodontic journey, and only if treatment is needed, you'll decide when it is best for you to begin.
My Virtual Smile Consultation is the same first step as an in-office visit during your Complete Smile Assessment, which offers:
Expert Insight. A virtual initial consultation, 3D imaging, a smile simulation and more to provide the clearest picture of all your orthodontic treatment needs.
Zero Cost. Important information about your orthodontic needs without any obligations. The COE team understands that these are challenging times for families, so we have made this process easy and completely complimentary.
Convenience of Your Own Home. Our virtual smile consultation begins with you and your family comforts in mind.
Exceptional Experience. Our team will bring together quality, convenience, and a beautiful smile for you. A smile of your dreams needs to be a part of a journey you'll love.
Call 609-799-4628 or email info@coesmiles.com to schedule a Virtual Smile Consultation today!
---
We'll need to review pictures of your teeth prior to your virtual smile consultation. Please follow these instructions for submitting your photos.